There are several factors that go into determining what makes a practitioner the best hair transplant doctor they can be. One such factor is the tools they use. Ideally, hair transplant tools, particularly FUE tools, should be able to produce uniform results on all hair types. Unfortunately, many hair transplant systems only work well with straight hair, and even then are limited to helping mild-moderate baldness. The revolutionary Dr.UGraft™ system breaks free of these conventions by providing advanced FUE technology suitable for all hair types, and by enabling easier body hair transplant methods, also enables helping patients some might consider beyond hope.
Solving Common Problems in FUE Surgery – Scarred Head Donor Area
Watch the surgical demonstration video below to see how the Dr.UGraft™ System, featuring the Intelligent Punch (Dr.UPunch i™) appears to handle this problematic donor area with ease.
Best Hair Transplant Doctor Tools For BHT
The unique flared tip of the Dr.UPunch i™, an Intelligent Punch, also makes it ideal for body hair transplant procedures. Watch the demonstration below to see how patented and non-patented mechanisms of graft grip, pull, score, and release work together for a more effortless chest hair extraction process.
The patient below received 20,000 grafts from the beard, chest, abdomen, thighs, shoulders, and head for an extreme hair transplant repair with Dr.UGraft™.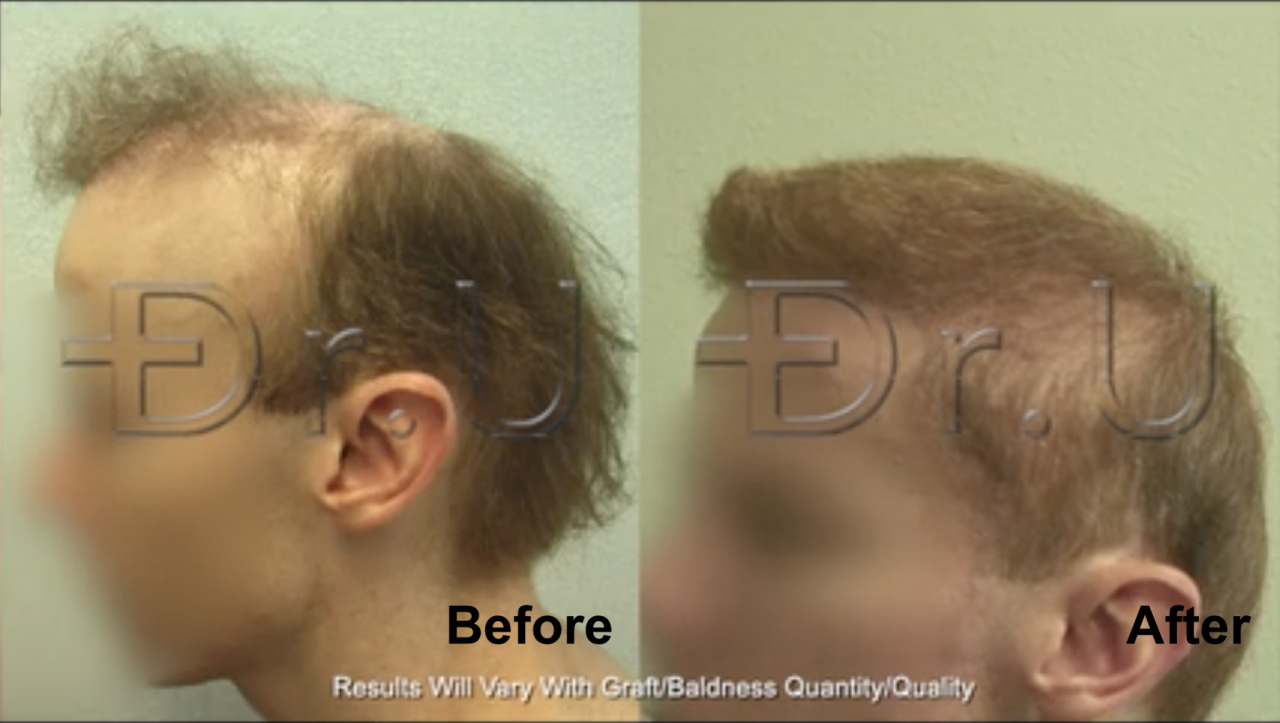 Frequently Asked Questions – Best Hair Transplant Doctor Tools
Is the Dr.UGraft™ advanced hair transplant system only for experienced doctors? 
The Dr.UGraft System is available to all hair transplant doctors and is appropriate for all levels of experience. Additionally, training is available for doctors who wish to get hands-on experience with Dr.UGraft tools.
What hair types and hair locations are compatible with Dr.UGraft™? 
Dr.UGraft is designed to accommodate all hair types and all hair locations. The Intelligent Punch (Dr.UPunch i™) is uniquely designed for both head and body hair extraction, while the Dr.UPunch Curl™ is designed for the unique considerations of afro-textured hair follicles.
Further Reading
Read about the latest advancement in hair transplant technology.
Read this study published in the Aesthetic Surgery Journal about BHT with Dr.UGraft.